From horse-drawn wagon to logistics service provider
Almost 100 years of Spedition Hoppe
A brief look back at the history of our family business
Heinrich Hoppe Senior founded the company in 1925. While he supplied Dodenhof – then a little corner shop, now one of the region's biggest shopping malls – with horse and cart, his wife stood on the river Weser and loaded gravel into barges. Crispbread was fetched from the station for the Simons bread factory. And shoe machine producer Desma was also one of the customers, even today.

In 1934, the senior purchased the first lorry, which was promptly drafted with driver in 1939. "We were then allocated a few old cars," says the current company boss Heinrich Hoppe. He was also drafted in 1942 and his father continued his work alone in Achim. After the war, it went on again with an assigned 3.5-ton truck.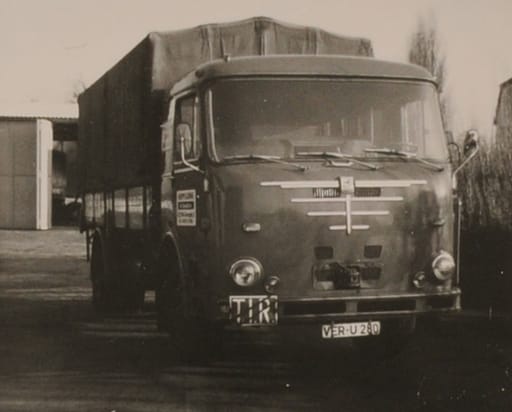 After that, things began to develop. Because Heinrich and his brother Werner took over the forwarding company, with Werner later retiring. In addition, the next generation was already waiting in the wings: daughter Elke Delion and son-in-law Wolfgang Delion. The company developed little by little and after countless extensions there was a lack of space in Georgstraße.

At the beginning of the 1980s, family Hoppe moved to Industriestraße/Mittelweg, where the warehouse business was expanded. Customers stored their products in Achim before they were sold and transported further by lorry or container. In Georgstraße, 1,000 m² of storage space was available, in Industriestraße/Mittelweg 15,000 m².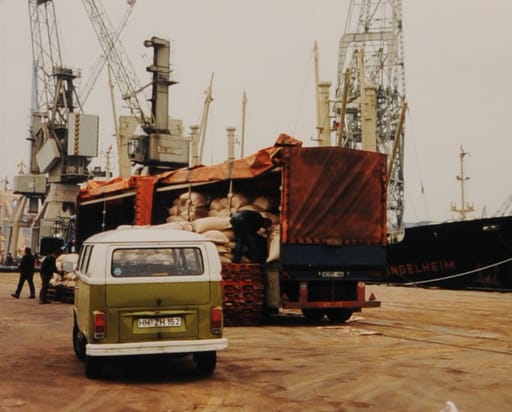 Today, the fleet consists of 15 trucks that are on the road both in Germany and in neighbouring countries. Around 1 million tonnes pass through the warehouse every year. In the 1970s, the container business was added.

Hoppe takes on containers from sea-going vessels in Bremerhaven, Wilhelmshaven, Hamburg and Bremen, transports them to the warehouse in Achim and Bremen, unloads the containers and stores the goods. In the process, all the necessary accompanying documents and clearances are also taken care of. Today, the company employs 40 people and handles up to 3,000 overseas containers every year.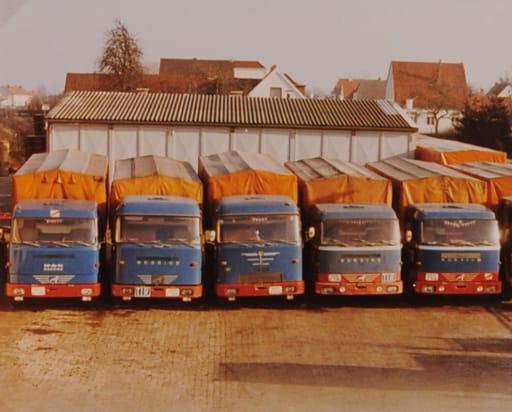 Heinrich Hoppe is now managed by Elke Delion, while the fourth generation is already actively assisting her, so that the Hoppe company will remain a family business in the future. Today, the Hoppe forwarding company offers all the necessary transport options that your flow of goods requires.