Warehouse & Logistics
Individual solutions for your logistics requirements
Efficient services
Tailored storage and logistics solutions
We provide customised logistics services for many demanding industries. Our modern warehouses in Oyten, Achim and Bremen have more than 45,000 m² of logistics space with direct access to the A1 and A27 motorways.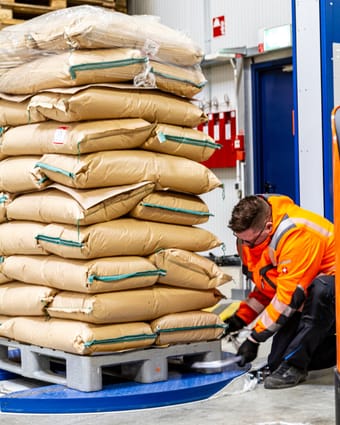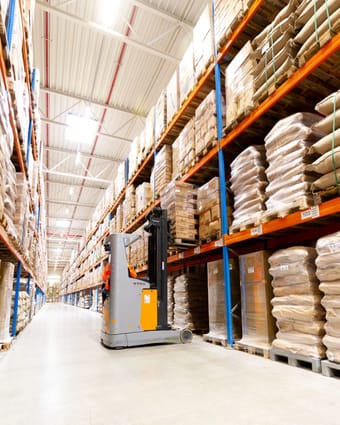 Individual logistics concepts
We offer you tailor-made services for your supply chain.
Loading and unloading containers
Palletising and foiling
Import handling of any goods
Procurement logistics
IFS Logistics (International Featured Standard)
Distribution logistics for well-known DIY stores and discounters
Quality control and commissioning
Repackaging
Labelling and tagging of goods
Disposal logistics
Polyester and cotton logistics
Certified by DE-ÖKO-039 as an organic first consignment forwarder
Efficient storage solutions for smooth logistics processing.

Warehouse space in Oyten, Achim and Bremen
In our modern warehouses in Oyten, Achim and Bremen we offer you ample logistics space and many different services, such as:
45,000 m² logistics area
Certified organic warehouse / food warehouse
Procurement logistics
Industrial trucks with up to 5 tonnes load capacity
ZL - bonded warehouse
Special equipment, such as bale clamps and pallet turners
Pallet wrapping machine
Certified organic warehouse/food warehouse according to DE-ÖKO-039
IFS Logistics (International Featured Standard)